How to improve your broadband and Wi-Fi A fast and reliable internet connection has become a necessity in today's world. We spend more time online now than we ever have before: for work, school and play. The number of connected devices and users in our homes is multiplying, and we stay online longer.
A fast and reliable internet connection has become a necessity in today's world. We spend more time online now than we ever have before: for work, school and play. The number of connected devices and users in our homes is multiplying, and we stay online longer.
Understanding the difference
When testing your broadband speed, it is essential to understand how your device connects to your broadband. Unless your device is connected using a network cable directly to your router, the speeds you are receiving will be affected by your Wi-Fi network speed and range, and the capabilities of the device you are using, among other factors.
What broadband speed do I need?
Internet connection speed is something of a moving target. It all depends on how you use your broadband and how many connected devices you have in your household. For a single-screen Zoom meeting, you will need minimum upload and download speeds of 2.0 Mbps. For dual screen, you will need a minimum upload speed of 2.0 Mbps and a minimum download speed of 4.0 Mbps. Netflix requires a minimum of 5 Mbps to stream full HD content and a minimum of 25 Mbps for 4K Ultra HD content. You will need a faster speed if you intend to connect several devices at once. Currently, broadband in the UK can be divided into three main categories:
Standard broadband, which has download speeds of up to 30 Mbps;
Superfast broadband, which has download speeds of between 30 Mbps and 300 Mbps;
Ultrafast broadband, which has download speeds of greater than 300 Mbps.
Some ISPs (internet service providers; for example, BT and KCOM) may not have packages that offer the highest speeds available in each of the categories above.
How to test my broadband speed
Using a device with a network port (e.g., desktop PC or laptop):
Look at the back of your router and locate the LAN ports, typically a bank of four yellow ports next to each other.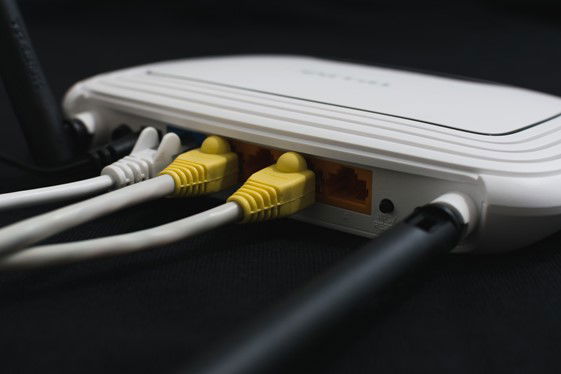 Plug the network cable into any LAN port on the router and plug the other end into the computing device's network port.
Disable the Wi-Fi adaptor on your device.
Navigate to https://www.speedtest.net/ and click on "GO".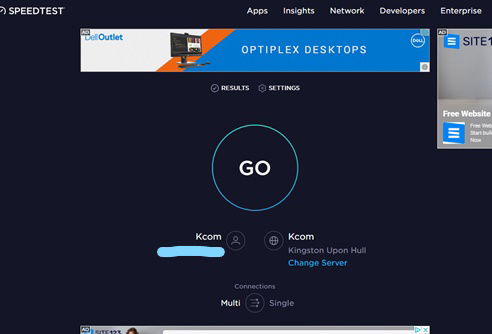 Within a few seconds, the test will begin, and you will see your download speed, upload speed and ping, that is important for players The ping (or latency) of a player is how fast they can send a command to the game and have the game (or its server) display what happened. An acceptable ping is around the 40ms-60ms mark or lower. A speed of over 100ms shows a noticeable delay and over 170 some games will reject your connection entirely.
Using a device with a Wi-Fi network only (e.g., mobile phone or tablet). If you don't have a device with a network port available, you can still perform a speed test:
Move as close as you can to your router, browse to https://www.speedtest.net/ and click on "GO".
What speeds should I get?
Now, let's look into the results of your speed test. You can compare the results you obtained with the speeds advertised by your ISP. Refer to your ISP agreement based on the plan you are on; you will be able to find your contracted speed. You should check the small print of your contract because it might state that the advertised broadband speed is not guaranteed; however, there will be the minimum speed you can expect to get. The contract will probably also explain that the provider can't guarantee an uninterrupted service, as a broadband connection may be lost for a number of reasons beyond the broadband provider's control - for example, your Wi-Fi equipment might be limited, or your router may be located too far from your home office. If the speed you are getting from the router is consistently slower than it should be, contact your provider to diagnose the problem. If the problem lies within their network, and they can't fix it within 30 days, they must offer you the right to terminate your contract without being penalised (Ofcom, n.d.).
What other options are available in my area?
Depending on where you live, you might find multiple broadband service options. Visit the Ofcom website https://checker.ofcom.org.uk/, select "View broadband availability" and enter your postcode. With this information, you can shop around and look for the best ISP in your area, but don't be tempted by the maximum speed available. To make an informed decision, you should look for the average or minimum speed advertised.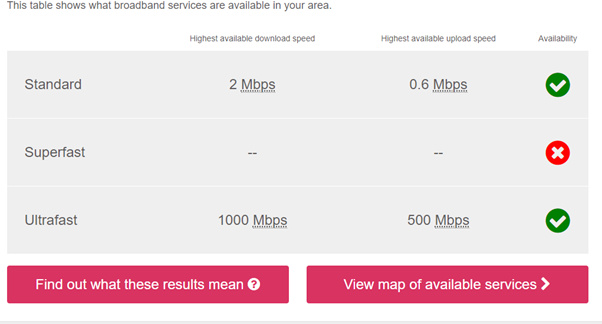 There is no fast broadband available in my area
If you live in a rural area, your location might not be a priority in terms of superfast fibre broadband rollout and your infrastructure might still depend on old-fashioned copper wires. Thankfully, there are other technologies that can provide fast and reliable broadband.
4G mobile broadband networks
4G mobile broadband networks are widespread around the country. Average download speeds depend on the provider and the distance from the cellular tower. Currently, the UK average speed is around 36 Mbps (Choose, n.d.).
5G mobile broadband networks
The 5G mobile network continues to spread around the UK. It is available in many towns and cities and is a significant improvement over 4G, with an average download speed of between 100 Mbps and 200 Mbps. This is an alternative to traditional broadband. You can find the location of the closest cellular tower and operators here: https://www.cellmapper.net/
How much is 4G broadband?
There are three main components required for the completed setup of a fast and reliable mobile network.
Data SIM contract
You will need a data SIM contract. LMK IT Solutions can offer you unlimited 4G broadband from O2 and EE from £50.40 per month over a 24-month contract.
Equipment
We can mount MikroTik high LTE antennas outdoors, on a pole, mast, chimney, or elevated structure. These antennas can provide a connection where mobile phones can't, and ensure that you are getting a full signal. An antenna can be connected to most compatible routers using a Cat6 Ethernet cable. The average cost of the equipment is £250.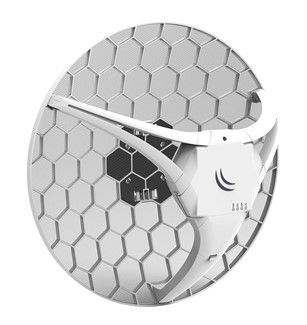 Installation
The cost of installation will depend on the location and the structure and size of your property but the average cost is £150-£250.
Starlink
Starlink is a satellite internet constellation being constructed by SpaceX, a company founded by Elon Musk, to provide satellite internet access. The constellation of small mass-produced satellites in a low Earth orbit work in combination with ground transceivers to bring satellite broadband straight to your location. In the UK, the price is £439 for the kit and a monthly subscription fee of £89 for 150 Mbps.
My Wi-Fi is slow or does not cover parts of the home or office
The majority of users connect to their home broadband service wirelessly using Wi-Fi. With the steady increase in broadband speeds, Wi-Fi performance can become the limiting factor that influences your experience. Your ISP is, in most cases, responsible for the broadband quality and performance is controlled by the router; beyond this, it is up to you.
Look into your router placement
The location of the Wi-Fi router within the home or office directly affects Wi-Fi performance. When Wi-Fi travels through different building materials (walls, etc.), the signal strength degrades. Other electrical devices can also interfere with the Wi-Fi signal; for example, microwaves, cordless phones and baby monitors. For many people, a wireless router is not something to be displayed, so they hide it in a cabinet, behind the TV, etc. This further reduces Wi-Fi performance. Whenever possible, try to locate your Wi-Fi router at the centre of the property, on a raised surface, away from other wireless devices.
Change your router
If your signal does not improve despite moving the router, consider upgrading to a newer router. Current routers tend to outperform older ones, so if you have been with your provider for a while, try asking for a free router upgrade to their latest model. One of the best options is the TP-Link Archer AX50 Router. Available from Amazon If you decide to go for a third-party router (i.e., one that is not provided by your broadband provider), an additional benefit is that you gain the freedom to configure its settings, although the setup is likely to require a degree of technical knowledge. In most properties, the incoming broadband connection is installed at the edge of the property next to an external wall and in larger properties there may be areas without sufficient coverage.
Four ways to boost your Wi-Fi range and get true full-house Wi-Fi coverage
1. Wi-Fi extenders/boosters/repeaters.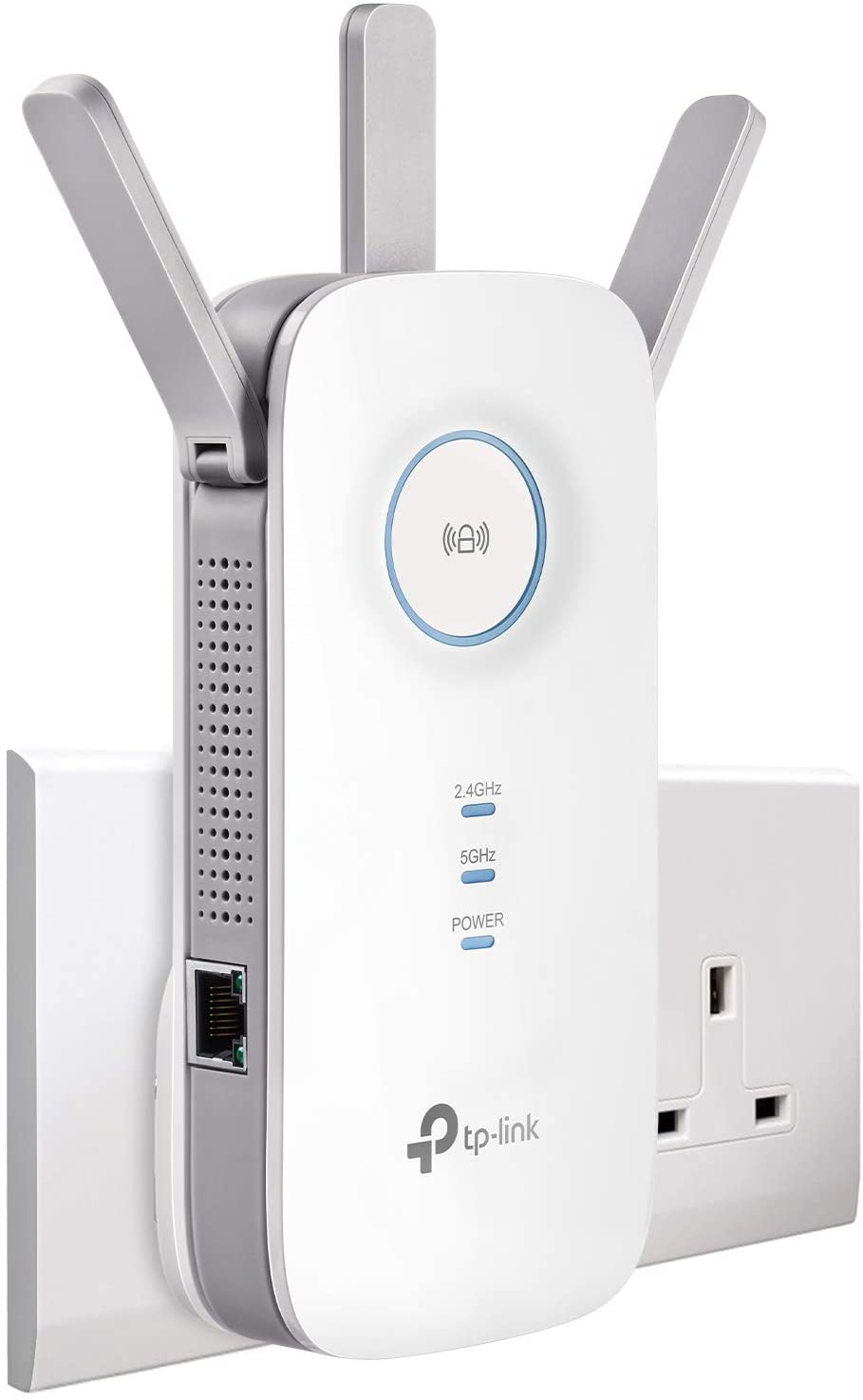 For most scenarios, this is the easiest and cheapest way to extend your Wi-Fi coverage.
Wi-Fi extenders - also called repeaters or boosters - increase your Wi-Fi signal by 'capturing' the wireless signal from your router and then rebroadcasting it. Some people rightly wonder whether they really work; they do, but they're not the best option if you need very fast Wi-Fi speeds.
This is because extenders create a separate network and the Wi-Fi signal is repeated in its entirety. Thus, part of the available bandwidth is used to communicate with your main router and the remainder is used to communicate with your wireless device(s). Older extenders were far less efficient than newer models. Users tended not to like extenders because they would cause bottlenecks and effectively reduce bandwidth by 50%.
Once again, location is very important. An extendershould be located well within range of your main Wi-Fi router to make sure that the connection between them is stable and efficient.
You might have to switch manually between your router and extender Wi-Fi networks.
However, they are cheap and easy to install. If you have a single room at the other end of your property that needs a Wi-Fi connection for basic tasks performed on one or two devices, this might be an option. The TP-Link AC1750 Universal Dual Band Range Extender (RE450) is a great choice. Available from Amazon
2. Mesh Wi-Fi networks.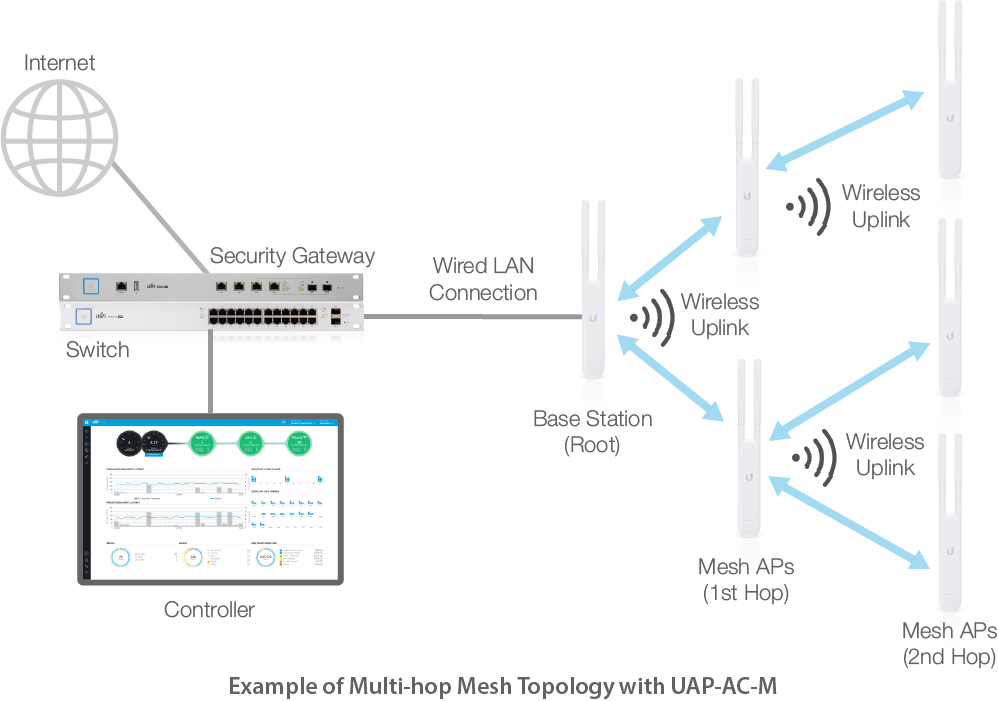 Mesh Wi-Fi systems consist of an access point that connects directly to your main router using a network cable supply, and a series of satellite Wi-Fi devices, called nodes, placed in locations around your home where you need Wi-Fi
Nodes are aware of each other and create a single, large and seamless Wi-Fi network that covers your entire home. Your devices will connect to the closest node automatically and without any disruption as you move around your home.
Mesh networks are becoming more common - and affordable. Our preferred vendor for equipment is Ubiquiti, which provides enterprise-quality Wi-Fi systems at affordable prices.
For a simple mesh Wi-Fi setup, you will need the following:
1 x wired access point that connects over a network cable to your wireless router (the Ubiquiti UniFi nanoHD point is, in itself, a great improvement over most Wi-Fi routers). Available from Amazon
1 x mesh node Ubiquiti UniFi AP AC Mesh (they are also weatherproof, so ideal for extending your Wi-Fi to your garden, for example). Available from Amazon
The overall price will depend on how many mesh nodes you need to cover your property. It is also straightforward to add more nodes when required.
3. Powerline adapters.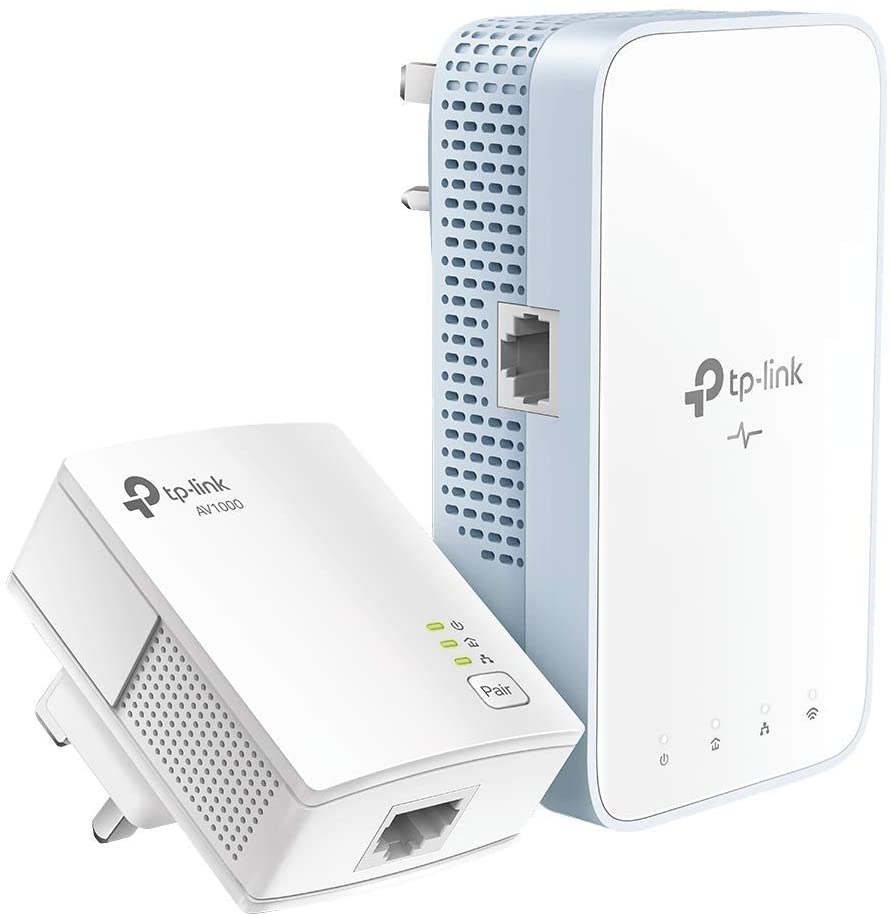 Powerline adapters work by using the electrical wiring in your building to transmit data around the home. Powerline adapters convert the data into electrical signals and then convert them back at the other end. With a powerline adaptor, you can truly get the best of both worlds. The setup involves two adapters that are plugged into electrical sockets, one of which is connected to the router via an Ethernet cable to the device(s) being used. Some adapters come with a Wi-Fi access point, allowing you to create a stable Wi-Fi network in another part of your property. A powerline uses an electrical circuit and the backbone is different from that of a Wi-Fi extender, so there is no need to split bandwidth. This means you will get the fastest speed available.
Powerline adapters are relatively inexpensive and can easily be expanded, but will only work in homes where there is one electrical ring (circuit).
The performance of a powerline connection is also dependent on the powerline devices being used and the quality of the electrical wiring in the home.
Powerline adapters are also prone to electrical interference created by high-power devices, such as washing machines.
The TP-Link AV1000 TL-WPA7517 KIT (available from Amazon) is a great starter kit, which includes 2 x powerline adapters and a Wi-Fi access point.
4. Ethernet cable.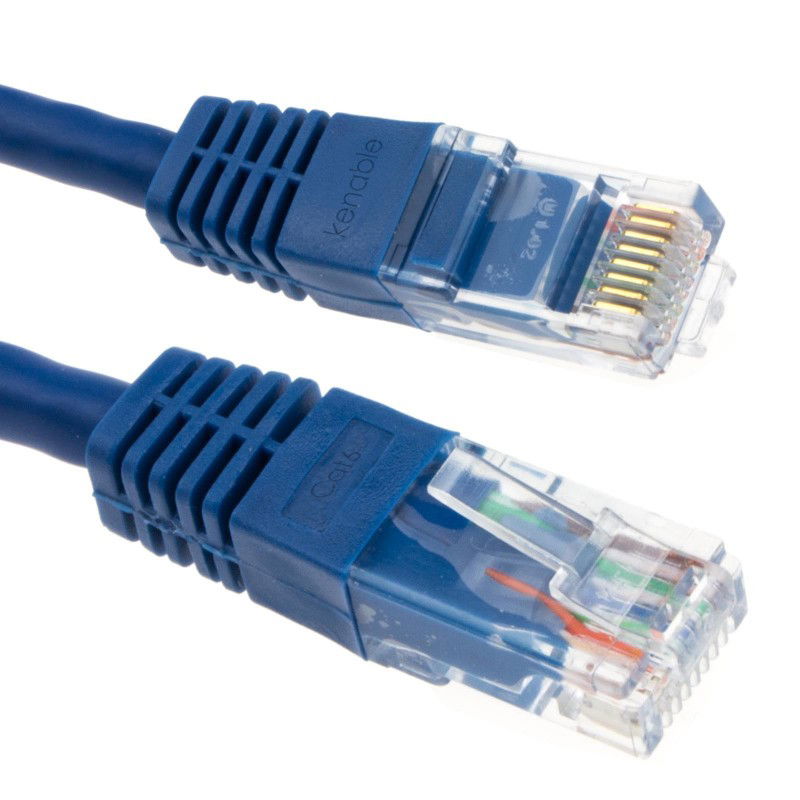 Wired Ethernet connections offer a more reliable internet connection (including faster internet speeds and lower latency / ping) than Wi-Fi and, when installed correctly, are free from interference.
They are perfect for connecting devices equipped with an Ethernet port, such as a desktop PC, printer, TV, games console, IP CCTV camera or a Wi-Fi access point providing additional wireless coverage.
The single Cat6a Ethernet cable offers up to 10 Gbps (that's 10,000 Mbps) bandwidth at a range of up to 100 metres.
This technology enables the connection of multiple devices with a single cable using an inexpensive network switch. With a PoE (Power over Ethernet) switch, in addition to sending data, you can also send power.
This solution is future proof. As faster connection speeds become available in the future, Ethernet cable has the spare capacity to exploit them.
You can run a single cable from your main router to the other side of your property or to a new building to connect multiple devices. The diagram below illustrates one of the types of installation we perform for our customer.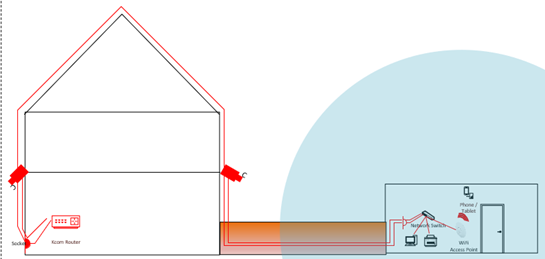 A single Ethernet cable runs from the current router to a new office building located in the garden. As this is a terraced property, the cable has been pulled over the roof. With the use of a network switch, we were able to provide a wired connection for a desktop PC, printer and Wi-Fi access point, enabling the connection of wireless devices.
In addition, an extra Ethernet cable running from the PoE switch provides a data connection and power for an IP CCTV camera, watching over the customer's property.
The cost of this type of installation depends on the following:
Number of cable runs required.
Type of property (detached, semi-detached or terraced).
Number of pieces of networking equipment, wireless access points, switches, etc.
On average, the price is £150-£250 per cable run, plus £70 per UniFi wireless access point and £30 per gigabit 5-port network switch.
If you are looking to improve your internet speed and the Wi-Fi coverage around your home or office, get in touch with LMK IT Solutions.
We will be happy to give you advice or work with you on your project on your project.
LMK IT Solutions
We are here to help!